---
Health in Hand clinic is located in Eva, Alabama.


HIH has humble roots that go back many years. Martha (founder) has used only natural, mostly herbal remedies all of her life.
Though Martha has always used natural remedies, Health In Hand was officially established and open for the public in 2002. In 2012 HIH moved into the new clinic/building shown below.
The old church building (above) near our home, had been vacant for around 25 years. Martha did a title search on the building which revealed the intentions of the original owner written in 1892.

"Where the Church is not using of it we also give this land and house free to the neighbors who may want to form a society that will advance knowledge and morality."

Part of the initial visit at Health In Hand consists of teaching/training in nutrition. Martha teaches health care classes and promotes a Godly lifestyle, thus qualifying to "assume the building and property".
We had a quitclaim deed signed by the appropriate people, and got to work renovating the dilapidated building.
There are so many tentacles to this amazing story that I need to write a book to describe it all! The bottom line for us is that the hand of the Lord has done a mighty thing!
We worked on the building HIH for over three years before moving in. Our clinic is in the middle of nowhere. We've never advertised and yet, we are blessed, and busy, helping all those who the Lord sends to us.
We have seen many forms of "chronic disease" cleaned up, and many emotionally driven issues turned around. To God be the glory for His guidence and blessing!



Reception and Main Room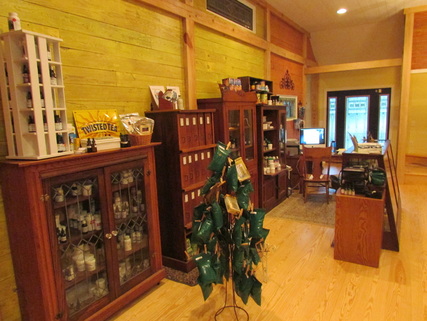 ---
Reception and Main Room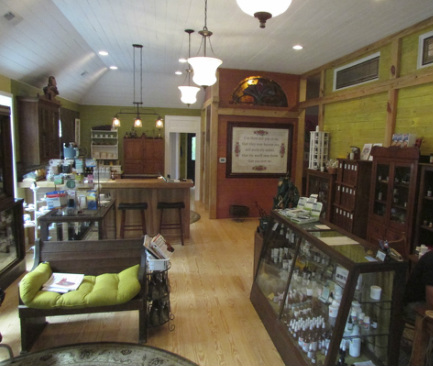 ---
Waiting Room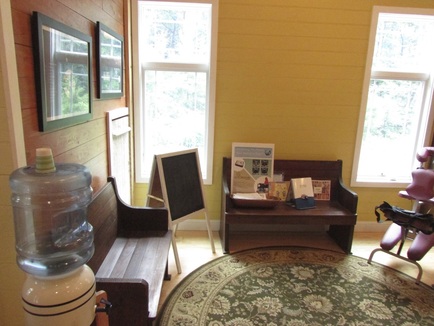 Waiting room. With chair massage and informational literature.

---
Evox Therapy Room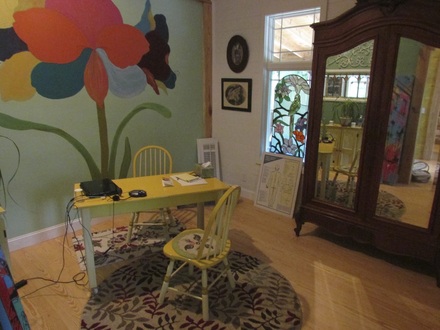 The Emotional voice remapping (Evox) room.
Why do some people hang on to the past and others move on easily?
Why do some people struggle with learning and others don't?

These are complex questions, but a large part of the answer to each is a difference in perception. There are a lot of perceptions that keep us from reaching our maximum potential.

The EVOX experience is a fast and pleasant way to reframe perceptions and change your life for the better.

---
Massage, Chi Machine, and Ion Foot Bath Room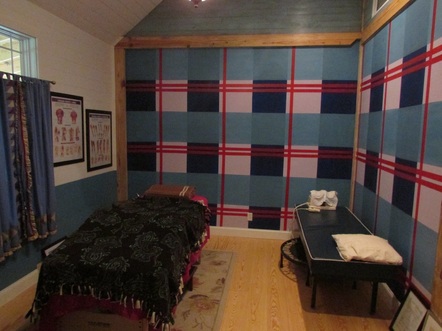 This is the multiple modality and therapy room. Here we provide massage, foot baths, Chi Machine sessions as well as showing off other form of home therapies that you can do at home.
---
EDS Testing Room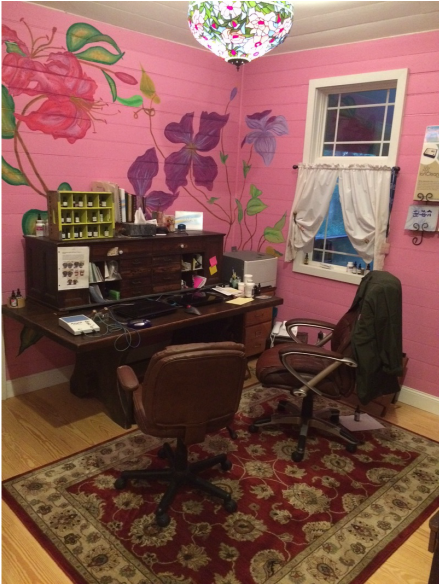 This is the main testing room where we use the Elite EDS machine and software.
---
Colon Hydrotherapy Room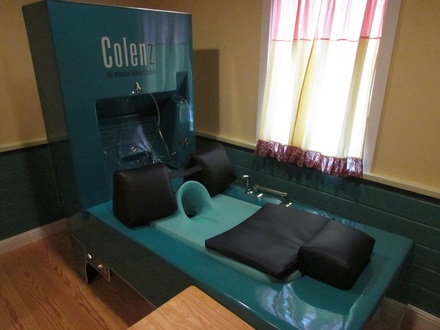 This is the Colenz. An advanced Colon Hydrotherapy machine.
The ultimate enema system!

---