Natural is balancing and doesn't create dependencies.



Health in Hand Inc. is a family business concerned with the health and well being of the whole person. We believe that through intelligent design, the body was created to heal itself. We believe that the body is a complete organism fully capable of health when given the right therapies, direction and/or materials. We believe that toxicity is a root to most dis-ease. Toxicity can come in many forms; emotional, chemical, heavy metals, geopathic, food etc...

We know that everyone is an individual and that no one treatment will be a cure-all, but rather, that there are specific remedies for specific people and situations.

We only use the highest quality natural products many of which are made at Health In Hand.

We see ourselves as partnering with our clients, giving hopeful outlets/modalities that enable the natural healing process. Our goal is to empower the client to make informed decision about their health and the way that they want to take charge of it.

Martha Whitney MH ND JSJ & EDS practitioner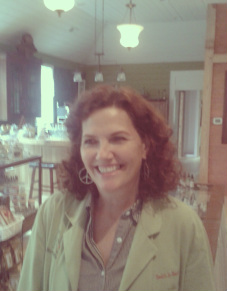 Martha has been using and teaching natural remedies all of her life. She has been the only health care provider for her ten children.

In 2002 she received a specific "calling" into the natural health care field and has been pursuing it full time ever since. Her main modalities are EDS Electo-dermal screening also referred to as comprehensive energetic bio-surveys and EVOX emotional voice remapping.

Martha is a Board Certified Naturopathic Doctor, Master Herbalist, Jin Shin Jyutsu, EVOX and EDS Homeopathic Practitioner as well as a Colon Hydrotherapist. Another popular aid at HIH is PEMF Pulsating Electro/magnetic Frequency therapy. A variety of detox therapies are available as well.

---