Natural is balancing and doesn't create dependencies.


Health in Hand Inc. is a family business concerned with the health and well being of the whole person. We believe that through intelligent design, the body was created to heal itself. We believe that the body is a complete organism fully capable of health when given the right therapies, direction and/or materials. We believe that toxicity is a root to most dis-ease. Toxicity can come in many forms; emotional, chemical, heavy metals, geopathic, food etc...

We know that everyone is an individual and that no one treatment will be a cure-all, but rather, that there are specific remedies for specific people and situations.

We only use the highest quality natural products many of which are made at Health In Hand.

We see ourselves as partnering with our clients, giving hopeful outlets/modalities that enable the natural healing process. Our goal is to empower the client to make informed decision about their health and the way that they want to take charge of it.

---
Martha Whitney MH ND JSJ & EDS practitioner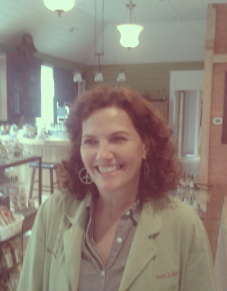 Martha has been using and teaching natural remedies all of her life. She has been the only health care provider for her ten children.

In 2002 she received a specific "calling" into the natural health care field and has been pursuing it full time ever since. Her main modalities are EDS Electo-dermal screening also referred to as comprehensive energetic bio-surveys and EVOX emotional voice remapping.

Martha is a Board Certified Naturopathic Doctor, Master Herbalist, Jin Shin Jyutsu, EVOX and EDS Homeopathic Practitioner as well as a Colon Hydrotherapist. Another popular aid at HIH is PEMF Pulsating Electro/magnetic Frequency therapy. A variety of detox therapies are available as well.

---
---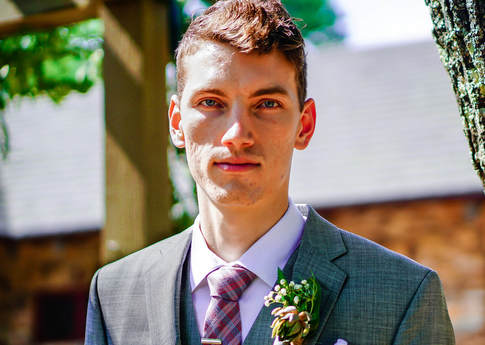 Noah Whitney ND, Dip.H.Ir.

Noah Whitney is a Board Certified Naturopathic Doctor who specializes in Holistic Iridology. He is a Diplomate Of Holistic Iridology and a member of the International College of Iridology. Noah Whitney performs many services including, but not limited to: Iris analysis and Bio-communication via the Zyto Select. Noah has a passion for Integrative and preventative Health. Noah has a desire to teach others how to improve their health naturally.

What is Holistic Iridology (Pronounced eye-ri-dology)?
Iridology is a science and practice performed by analyzing the iris, along with the sclera (sometimes referred to as Sclerology), and the pupil to determine a client's systemic health.

What is Naturopathy?
Naturopathy recognizes an inherit self-healing process in people that is ordered and intelligent. Naturopathic professionals act to identify and remove obstacles to healing and recovery, and to facilitate and augment this inherent self-healing process. Naturopathic professionals also search to identify and remove any underlying causes of illness and dis-ease, rather than suppress symptoms.

A foundational belief in Naturopathy is "Do no Harm", this means Naturopaths strive to use simple and effective therapies that have little to no side-effects, and acknowledge, respect, and work with the client's own, individual healing process.
Naturopathic professionals also view themselves as teachers, educating clients and encouraging self-responsibility for their health.

Naturopathic professionals educate each client by taking into account individual physical, mental, emotional, genetic, environmental, social, and other factors. Since total health also includes spiritual health, naturopathic professionals also encourage individuals to pursue their personal spiritual development.
---